<!- sidebar-file='/home/sites/www.infinitygifted.com/web/infinity/_zumu_sidebar.html' -->

- WELCOME -

Our Mission:
The mission of Infinity Charter School is to operate and maintain a world-class charter school in the Central Dauphin School District that addresses the intellectual, academic, and social-emotional needs of mentally gifted children.






QUICK LINKS
Parent Handbook 2016.17 (pdf)
Attendance
Dress Code
Forms
IVO
Related Links
Weather Delays and Closings
- SCHOOL NEWS -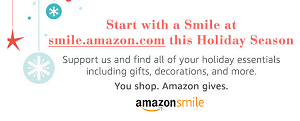 ICS Prospective Parent Meeting
Attendance at a Prospective Parent Meeting is a mandatory part of the application process. If you have not attended a meeting, you will not be able to apply for the lottery or place your child's name on the waiting list.

We currently do not have any meetings scheduled. Please check back for new meeting dates.
ICS Board Meeting
The next ICS Board meeting will be held on Tuesday, August 8, 2017 at 3:30 p.m.
Board Member Opportunities
The Infinity Board of Trustees is seeking hard working individuals committed to gifted education for possible Board membership.
- NEW FACILITY -
UPDATES
Check here for updates regarding our new facility.