- SCHOOL NEWS -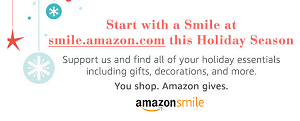 ICS Prospective Parent Meeting

Attendance at a Prospective Parent Meeting is a mandatory part of the application process.

If you have not already attended a meeting, you will not be able to enter your child's name in the 2018-2019 school year lottery.

Please check back in the fall for new meeting dates.

ICS Board Meeting
The next ICS Board meeting will be held on Monday, June 11, 2018 at 3:30 p.m.
ICS Board Committee Meetings
The ICS Policy Committee will meet on Wednesday, April 18, 2018 @ 10 a.m. at Cupboard Maker Books (157 N. Enola Road, Enola, PA).
Board Member Opportunities
The Infinity Board of Trustees is seeking hard working individuals committed to gifted education for possible Board membership.
- UPCOMING EVENTS -
Today:
Thu May 24
Spring Concert
Sweet Frog Fundraiser
Fri May 25
Pizza Day
Mon May 28
No School - Memorial Day
Fri Jun 1
Pizza Day
Mon Jun 4
Sub Day
Wed Jun 6
Last Student Day
Thu Jun 7
IVO Meeting - 6:30 p.m.
- NEW FACILITY -
UPDATES
Check here for updates regarding our new facility.